STARTUPS
If you're starting a company in life science, biotech, digital health tech or smart biology, it's vital to attract the right kind of attention, team and investment by having a clear message and story right from the start.
But when you're working at the frontiers of science, it can be hard to find an agency that can really understand and explain your ideas. And you may not be ready to recruit an in-house comms specialist.
Our team at First Create The Media combines deep sector knowledge with award-winning communications skills to bring your science to life from day zero onwards.
We work with founders and growing companies to craft compelling, memorable messaging to tell their stories and explain their ideas – first to themselves and their team, and then to investors, potential and current partners, new hires, the media or any other stakeholders that matter.
We're especially excited to work with companies at the convergence of biology, technology and data science. And we're also happy to collaborate with life sciences and biotech funders, VCs, accelerators and incubators to support new companies right from the start.
"Kat and her team at First Create the Media are brilliant writers, thinkers and collaborators. FCTM has been essential to the success of the COVID Symptom Study app and our content strategy and execution at ZOE. I would highly recommend them as a content strategy, communications and content creation team to anyone, especially within the field of scientific research. Kat is outspoken and really challenges you on story angles and ideas to ensure the best possible output."
Sara Gordon, VP Brand and Marketing, ZOE Global Ltd
WE CAN HELP WITH…
Messaging and story
Values and branding
Communications and content strategy
Content and content marketing – website, investor pitches, stakeholder communications, white papers, feature articles, e-newsletters, social media, press releases…
Thought leadership
Pitching/presentation development and coaching
FOR EXAMPLE…
We're working with health technology startup ZOE to support the COVID Symptom Study, providing research updates and reliable information for 4 million+ users in the UK and US.
We also helped ZOE gather international coverage for their launch in 2019, including the New York Times, The Guardian and more, working hand-in-hand with their US-based PR agency. We also crafted the brand messaging and copy for ZOE's website, developed their tone of voice guidelines, managed and grew their social media accounts from scratch. And we're creating high-quality blog posts about their work in nutritional science.
And we worked with leading scientist Professor Steve Jackson, founder of KuDOS Pharma, to create the 'Hello World!' messaging and story for his new company, Adrestia Therapeutics.

"It's been great to work with First Create The Media to develop and deliver ZOE's communications and content strategy through launch and beyond. We've been impressed with the way Kat and her team have got to grips with our science, providing key strategic insights and creating fantastic, high quality content for our online channels."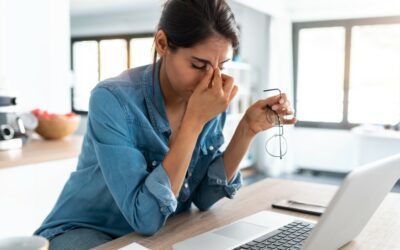 Discover how to turn negative online comments into a source of inspiration for compelling content.
read more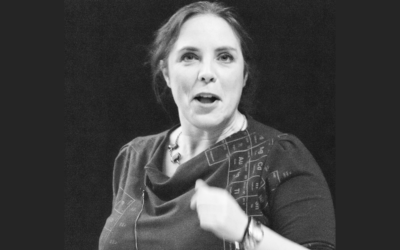 Learn how to use your hands, eyes, stance and space for an impactful presentation.
read more